Biostatistics assistant professor to present at 2017 WV Perinatal Summit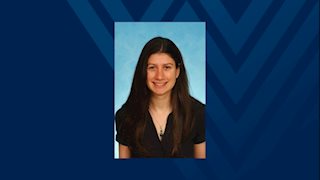 Assistant Professor Christa Lilly, PhD, of the Department of Biostatistics is participating in the 2017 WV Perinatal Summit at Stonewall Resort this week.
The summit, held October 11-13, provides an opportunity for professionals in perinatal care to share best practices, current trends and experiences in patient care. The program is designed to bring professionals from multiple disciplines together to discuss perinatal and child health issues. Local and nationally recognized faculty will encourage participants to consider new research, best practices, collaborative and innovative strategies in perinatal health policy, education and practice.
Lilly will serve on a panel Friday afternoon, "The Drug Free Moms and Babies Project: An analysis of a three-year pilot project." This panel will discuss the preliminary results of an evaluation of the Drug Free Moms and Babies Project, a comprehensive and integrated medical and behavioral health program for pregnant and postpartum women with substance use disorders. The goal of the Drug Free Moms and Babies program is to develop, evaluate, document, and replicate programs that support healthy baby outcomes by providing prevention, screening, brief intervention, substance abuse treatment, and recovery support services. Lilly serves as quantitative evaluator for the project.
In support of improving patient care, the summit has been planned and implemented by The West Virginia Rural Health Association and CAMC Health Education and Research Institute. The summit is provided by the West Virginia Perinatal Partnership. It is made possible through grants from the West Virginia Higher Education Policy Commission, Division of Health Sciences; WV Bureau for Behavioral Health and Health Facilities; WV Bureau for Public Health, Office of Maternal, Child and Family Health, the March of Dimes and through support from partners listed below.