Community seminar in Martinsburg to address headaches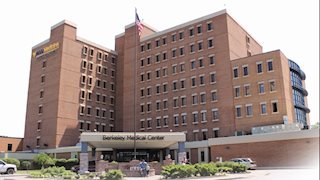 MARTINSBURG, W.Va. – WVU Medicine Berkeley Medical Center and the WVU Robert C. Byrd Health Sciences Center Eastern Division will sponsor a community mini-medical school program titled Headaches and Current Treatments.
The seminar will be held at 7 p.m. on Tuesday, Aug. 15 in the auditorium of the Health Sciences Center on the Berkeley Medical Center campus. Headaches can stop you in your tracks, making it difficult to go on with day to day activities. The discussion will focus on the causes and treatments for headaches to allow for a pain free life.
Abhishek Anand, M.D., neurologist and assistant professor with the WVU School of Medicine, will be the guest speaker. Dr. Anand recently joined WVU Medicine Neurology at 156 Healthcare Lane in Martinsburg. He is also a member of the Berkeley Medical Center medical staff.
Registration for the mini-medical school program and the Eastern Pylons History of Medicine lecture begins at 6:15 p.m. This month's Pylons lecture, History of the Digestive Process, will begin at 6:30 p.m. featuring Timothy Orphanides, M.D., board-certified gastroenterologist and assistant professor at the WVU School of Medicine. The mini-medical school program will follow at 7 p.m.
The mini-medical school program is being offered free to the public as a community service of WVU Medicine and the WVU Health Sciences Center Eastern Division. The Pylons Lecture Series has been made possible in part by a grant from the West Virginia Humanities Council.
For more information: Teresa E. McCabe, WVU Medicine Eastern Panhandle Vice President of Marketing and Development, 3