"Doctors on Call" show to discuss health issues of "private parts"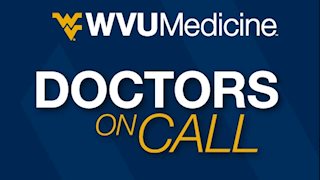 Live TV show to air at 8 p.m. Nov. 9 on West Virginia Public Broadcasting
MORGANTOWN, W.Va. – Have a question that you're too embarrassed to ask your doctor? The next "Doctors on Call" explores health topics related to the private parts with experts in urology, gynecology, and other health issues. The live television show airs at 8 p.m. on Thursday, Nov. 9, on West Virginia Public Broadcasting.
During live interviews, Zachary Zinn, M.D., a WVU Medicine dermatologist, will explain causes of and treatments for acne, and Lawrence Tabone, M.D., WVU Medicine bariatric surgeon, will talk about weight-loss surgery. Mohamad Alkhouli, M.D., a WVU Heart and Vascular Institute interventional cardiologist, will explain the new protected transcatheter aortic valve replacement (TAVR).
Dramatic patient stories of Bill Ross, who fought his way back to health after suffering a traumatic brain injury in a serious motorcycle accident, and Adyson Stalder, who survived extreme prematurity, will be featured.
"DOC Talk," the call-in portion of the show, will provide viewers with the opportunity to ask questions about private parts of two WVU Medicine experts – urologist Stanley Zaslau, M.D., and gynecologist Robert Shapiro, M.D. Dr. Zaslau will also give you tips on how to talk to your doctor about uncomfortable topics.
The "DOC in the Kitchen" crew visited a Preston County fruit/root cellar and has healthy recipes for your holiday table. Some people get tattoos that they eventually regret. Learn more about laser tattoo removal on "It's No Big Deal." Being seen by a specialist can be challenging when the provider and the patient are hours apart. The "DOC Demo" will show you how telemedicine can help bridge that gap, and finally the "DOC List" will explore some of your most embarrassing questions.
WVU Medicine physicians John Phillips, M.D., and Mahreen Hashmi, M.D., will host the show. Highlights will be tweeted live on Thursday evening (@DOCWVU). Viewers can also get updates, suggest topics, and provide feedback anytime on Facebook (facebook.com/DoctorsOnCallWVU).
Now in its 25th season, "Doctors On Call" is an hour-long magazine style show that airs quarterly.
To see previous episodes, visit wvumedicine.org/DOC.
For more information: Amy Johns, Director of Public Affairs, 304-285-7264