Flu season visitation policy implemented at WVU Medicine Berkeley, Jefferson Medical Centers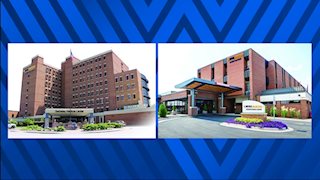 MARTINSBURG, W.VA. – WVU Medicine Berkeley Medical Center and Jefferson Medical Center recently announced temporary changes to patient visitation at both hospitals effective immediately throughout the remainder of flu season.
Visitors should be prepared for the following changes:
One visitor who is not visibly ill is allowed per patient at all times for decision making and support.
Visitation in all areas will be limited to no more than two visitors at a time, plus the permanent guest for decision making and support.
No visitors with flu-like illness will be permitted to visit.
WVU Medicine Berkeley and Jefferson Medical Centers reserve the right to ask any visitor who has symptoms of illness to wear a mask and/or be requested to leave for the best interest of patients and staff.
"Our goal is to provide the best quality of care in an environment that is safe for our patients. To protect them, at times we must manage their exposure to illnesses that are easily spread, like the flu," stated Kristyn Gore-Dinges, R.N., director of infection control.
According to Gore-Dinges, infection control staff members carefully monitor flu activity levels in both hospitals and the community. When certain thresholds are met, action must be taken to halt the spread and limit the number of visitors allowed in patient areas.
"We understand this may be challenging, and we will keep these rules in place only for as long as necessary when influenza is widespread," Gore-Dinges added, stating that notification will be posted once the limitations are lifted.
For more information: Teresa McCabe, Vice President of Marketing & Development, 304-264-1223