Healthcare administrator to join WVU School of Public Health leadership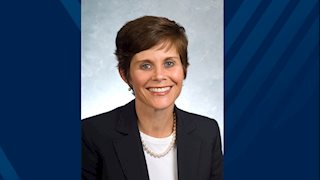 Continuing efforts to strengthen the public health presence at West Virginia University, the School of Public Health has added an experienced healthcare administrator to its leadership team.
Later this month, Sarah Woodrum will join the School of Public Health as its new senior associate dean for administration. Woodrum, who earned her Doctor of Public Health degree from the University of Illinois at Chicago, brings more than two decades of healthcare management and strategic operations experience to the School of Public Health.
In this new role, Woodrum will oversee the School's day-to-day and strategic administration and operations. She will lead projects and programs in direct consultation with the dean, participate with other senior leadership in policy development and problem resolution, and provide administrative oversight and direction to the finance office, office of research, information technology staff, and the associate dean for operations. Woodrum will also continue to teach leadership courses in the Department of Health Policy, Management and Leadership.
Woodrum is no stranger to Morgantown or WVU. She served in a similar role with the WVU School of Medicine from 2013 to 2015 and has maintained a faculty appointment in the School of Public Health since 2013.
"Her familiarity with WVU and our school, coupled with her extensive experience in healthcare administration, make Dr. Woodrum a perfect fit for the School of Public Health," said Jeffrey Coben, MD, dean of the WVU School of Public Health. "She is committed to improving the health of West Virginians and understands how public health and healthcare systems can work together to make that happen."
Woodrum currently serves as chief operating officer of Mon Health Medical Center, with oversight responsibility for all programs and services, including patient care, medical staff affairs, quality and information technology. She also manages the annual budget and serves as primary administrative and operational contact for employees and management.
In other past positions, Woodrum has served as vice president of the medical group with NorthShore University HealthSystem in Evanston, Ill., where she was responsible for strategic planning, financial management, physician recruitment, physician compensation, physician development, human resources, customer loyalty, growth and operations. In 2013, Woodrum joined WVU as the chief administrative officer and senior associate dean for administration and finance at the School of Medicine.
Woodrum says she's looking forward to returning to the academic setting.
"As a West Virginia native with a strong background in academic medicine, I realized that giving back to our state by helping to improve the public health status of all West Virginians has to be my primary focus," said Woodrum. "I am passionate about these efforts, and the WVU School of Public Health is well positioned to make a difference. I am thrilled to be part of that effort."
Woodrum will officially begin as senior associate dean of administration on November 30, 2017.
CONTACT: Kimberly Becker; School of Public Health, Director of Communications; 304-293-1699; kimberly.becker@mail.wvu.edu