HPML professor's research featured at national health conference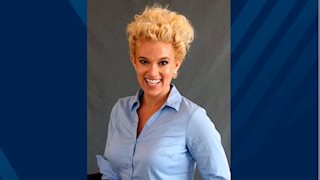 Research by HPML assistant professor Lindsay Allen, Ph.D. and co-authors from University of Kentucky and St. Louis University was recently featured as one of the top papers at a premier national conference for health services research.
Their work, "The Impact of Medicaid Expansion on Preventable Hospitalizations," was highlighted at AcademyHealth's Annual Research Meeting in late June. It is one of the first multi-state, multi-policy examinations of the impact of Medicaid expansion on hospitalizations for ambulatory care sensitive conditions. They found Medicaid expansions meaningfully decreased hospitalizations, length of stay, and hospital costs related to these conditions, as well as resulted in a shift in payer mix from uninsured to Medicaid.
AcademyHealth is a leading national organization serving the fields of health services and policy research and the professionals who produce and use this important work. They offer programs and services that support the development and use of rigorous, relevant and timely evidence to increase the quality, accessibility, and value of health care, to reduce disparities, and to improve health.
For over 30 years, AcademyHealth's Annual Research Meeting has been the premier forum for health services research, where more than 2,500 attendees gather to discuss the health policy and health system implications of research findings, sharpen research methods, and network with colleagues from around the world.