Jefferson Medical Center offers health programs at Anna Mae Reedy Senior Center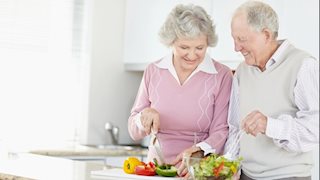 RANSON, W.Va. – WVU Medicine Jefferson Medical Center is joining the Jefferson County Council on Aging (JCCOA) to provide health and wellness educational programs for Jefferson County older adults.
The goal of both organizations is to enhance the quality of life of older adults. The health professional from Jefferson Medical Center will assist JCCOA in its mission to help older adults stay independent as long as possible through social, health and wellness, education, nutrition, recreation, and various other supporting programs.
All presentations will begin at 11 a.m. and are open to the public at no charge. They will be held at the Anna Mae Reedy Senior Center at 103 West 5th Avenue in Ranson.
Dec. 4 – Mark Cucuzzella, M.D., What is Pre-Diabetes?
Dec. 6 – Carolyn Sagle, R.D., Health Holiday Foods
Dec. 11 – Mariah Norton, R.N., The Importance of Social Support
For more information about the presentations or the Senior Center, contact Gloria Hodges, JCCOA recreation lead, at 304-724-7111 or jccoarecaide@frontier.com.
For information about speakers, contact Dana M. DeJarnett at 304-264-1287, ext. 31814 or ddejarnett@wvumedicine.org.
For more information: Teresa McCabe, Vice President Marketing and Development, 304-264-1223