Nationally recognized lifestyle medicine expert joins WVU Medicine's Eastern Campus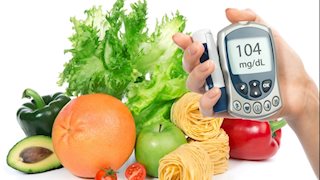 Diabetes and endocrinology expert, Emma B. Morton-Eggleston, M.D., M.P.H., was recently named chief of diabetes and obesity prevention and co-director of the WVU Center for Lifestyle Medicine in the West Virginia University School of Medicine. In addition to patient care and clinical outreach, Dr. Eggleston will serve as the Quad Graphics chair of internal medicine research on WVU's Eastern campus.
"Dr. Eggleston's accomplishments in diabetes care and in population health at Harvard Medical School bring us the kind of experience and innovation needed to address our nation-leading burden of obesity and diabetes," K.C. Nau, M.D., associate vice president for Health Sciences and dean, WVU Eastern Campus.
The 2014 United Healthcare Foundation's report on America's Health Rankings lists West Virginia as 44th of 50 states in overall health, stroke and physical inactivity; 47th in poor mental health days; 48th in cancer deaths; 49th in obesity and diabetes; and 50th in heart attacks and heart disease, and poor physical health days. The majority of these conditions are lifestyle related diseases.
The WVU Center for Lifestyle Medicine aims to tackle these issues with a scientific approach to decreasing disease risk and illness burden by utilizing lifestyle interventions such as nutrition, physical activity, stress reduction, rest, smoking cessation and avoidance of alcohol abuse.
Dr. Eggleston earned a master's degree in Public Health and a medical degree from the University of North Carolina, Chapel Hill. She completed her training in internal medicine at Brigham and Women's Hospital in Boston and an endocrinology fellowship at the University of Virginia in Charlottesville, where she conducted research in the microvascular actions of insulin and exercise in obesity and insulin resistant patients.
She previously served as the director of the Brigham and Women's Hospital Division of Endocrinology Pregnancy Program, and endocrine director of the interdisciplinary Diabetes in Pregnancy Program. As a faculty member in the Department of Population Medicine at Harvard Medical School and the Harvard Pilgrim Health Care Institute, she engaged in health services research as a member of the Obesity Prevention Program and Drug Policy Research Program. She also served as the co-course director of the Harvard Medical School Clinical Epidemiology and Population Health course and director of teaching programs at the Department of Population Medicine.
Dr. Eggleston's research interests are in diabetes in pregnancy, the impact of health insurance designs and diabetes management programs on diabetes outcomes and inequalities, and innovative uses of electronic health records for health system and public health surveillance of diabetes and its complications.
She participated in The Weight of the Nation, a joint presentation of HBO and the Institute of Medicine, that included a four-part documentary series, each featuring case studies, interviews with the nation's leading experts, and individuals and their families struggling with obesity.
For news and information on the WVU School of Medicine, follow us on twitter @WVUMedSchool, like us on Facebook or visit medicine.hsc.wvu.edu.
-WVU-