Preventing Chronic Disease (PCD) announces its 2018 Student Research Paper Contest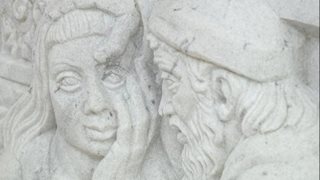 Preventing Chronic Disease (PCD) is looking for students at the high school, undergraduate, or graduate level and recent post-graduates to submit papers relevant to the prevention, screening, surveillance, or population-based intervention of chronic diseases, including but not limited to arthritis, asthma, cancer, depression, diabetes, obesity, and cardiovascular disease.
The 5 primary goals for PCD's Student Research Paper Contest are to:
Provide applicants with an opportunity to become familiar with a journal's manuscript submission requirements and peer-review process;
Assist applicants to connect their knowledge and training on conducting quality research with a journal's publication expectations;
Develop applicants' research and scientific writing skills to become producers of knowledge rather than just consumers of knowledge;
Provide applicants with an opportunity to become first author on a peer-reviewed paper;
Promote supportive, respectful, and mutually beneficial student/post-graduate―mentor relationships that result in strengthening students' ability to generate and submit future scholarly manuscripts.
Manuscripts must be received electronically no later than 5:00 PM EST on Friday, February 23, 2018.
Additional information and detailed submission guidelines are available on the PCD website at https://www.cdc.gov/pcd/announcements.htm