Renowned pediatric urologist to join WVU Medicine Children's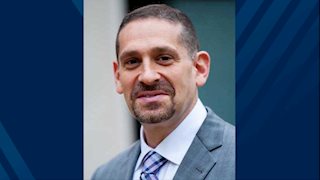 Dr. Michael Ost to become associate surgeon-in-chief on Sept. 1
MORGANTOWN, W.Va. – Michael Ost, M.D., pediatric urologist, has been named associate surgeon-in-chief for WVU Medicine Children's and professor of surgery at the West Virginia University School of Medicine effective Sept. 1.
"We are excited to welcome Dr. Ost and the expertise that he has to the WVU Medicine Children's family," Philip Saul, M.D., executive vice president of WVU Medicine Children's, said. "He will play a key role in leading our pediatric surgical specialty team and will lead efforts to develop statewide pediatric surgical programs that include all of the institutions treating children in West Virginia."
Dr. Ost currently serves as the chief of the Division of Pediatric Urology at Children's Hospital of Pittsburgh of UPMC and vice chairman of and associate professor in the Department of Urology at the University of Pittsburgh School of Medicine.
He received his undergraduate degree from the University of Michigan, his medical degree from the Mount Sinai School of Medicine in New York City, and, most recently, his Master of Business Administration from the Ross School of Business at the University of Michigan.
After completing his urology training at the Mount Sinai School of Medicine, Ost became the first urologist in the United States to complete fellowships in endo-urology and pediatric urology in order to treat the entire spectrum of urologic disease in a minimally invasive fashion. He specializes in the surgical treatment of congenital renal abnormalities, renal tumors, and complex stone disease and is known internationally for his use of robotic surgery for pediatric and adult urological procedures.
Over the past five years, he has overseen unprecedented growth in his division, which now includes five pediatric urologists, four advanced practice providers, three specialty nurses, and two pediatric urology fellows. The division has consistently ranked in the top 15 for pediatric urology in U.S. News & World Report.
Ost presently serves as pediatric urology sectional editor for the Journal of Endourology and has taught numerous courses on minimally invasive surgery in children and adults around the world. He is the primary author of "Robotic and Laparoscopic Reconstructive Surgery in Children and Adults" and is the principal author of 30 book chapters and 60 articles published in peer-reviewed journals.
"I am grateful to WVU and the state to give me the opportunity to help to improve the lives of its residents," Ost said. "I'm looking forward to working with such kind and dedicated people."
For more information: Angela Jones-Knopf, Manager of Media Relations, 304-293-7087