Special preview: WVU Museum of the Health Sciences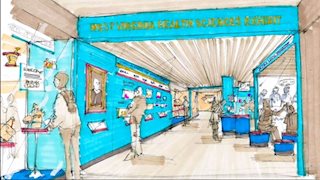 Oct. 13, 3 p.m., Health Sciences Pylons Area
A special preview of the WVU Museum of the Health Sciences will be held on Oct. 13 at 3 p.m. in the Pylons area, along with a book signing with long-time WVU pediatric cardiologist and author Dr. Bill Neal for his newly released title, "The Quiet Advocate: Edward J. Van Liere's Influence on Medical Education in West Virginia."
The WVU Museum of the Health Sciences, located near the historic Pylons sculptures on WVU's Health Sciences campus, will tell the story of health professions education at the University from the University's founding in 1867 to the present.
Medical education was a part of the University's curriculum from its earliest days. The Museum will trace the history of the School of Medicine, the first formally organized health school, and the Schools of Pharmacy, Dentistry, Nursing and Public Health that were added over the 150 years of WVU's history.
The mission of the Museum will be to preserve and communicate the history of healthcare in West Virginia and Appalachia, and to document the impact the WVU has had on the health professions in the region, across the U.S., and around the world.
The Museum will include ample display space for health-related artifacts, rare manuscripts and other holdings from the West Virginia and Regional History Center at the WVU Libraries, and other items provided by faculty, alumni and friends of the University. It will also include a multimedia theater.
For information about the museum, or to contribute to its work, please contact Clare M. Flanagan, c/o WVU Foundation, P.O. Box 9008, Morgantown, WV 26506 or email cmflanagan@hsc.wvu.edu.