SPH welcomes new team members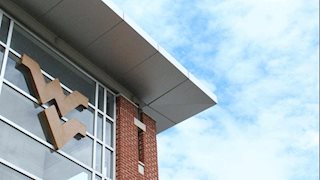 Academic, Student and Faculty Affairs
Tiffany Salamone joined the School of Public Health as Administrative Assistant to the Senior Associate Dean for Academic, Student, and Faculty Affairs, effective March 12th. Tiffany has a bachelor's degree in Psychology and most recently worked at WVU Medicine as an Insurance Specialist. She is excited to bring her organization and people skills to the Academic Dean's Office.
Health Research Center
Alexandria Ashraf joined the School in January 2018 as an Epidemiologist with the Health Research Center, under Herb Linn. She is performing analysis on a previously done state-wide naloxone distribution project, funded under the CDC Prevention for States grant. She is also involved with policy evaluation and provides data support to the West Virginia Department of Health and Human Services. The Morgantown native earned her MPH in Public Health Genetics from the University of Pittsburgh Graduate School of Public Health. Her research interests include addiction medicine, public health interventions geared towards the opioid crisis, infectious disease, vector-borne disease, and genetics.
Department of Social and Behavioral Sciences
Sarah Opatz joined the Department of Social and Behavioral Sciences in December 2017 working on Dr. Misra's NIH grant for the Diabetes and Hypertension Self-Management Program.She finished her Master of Arts in Communication Research and Theory from WVU in August 2017, with a primary focus in health communication. Her research interests include health services research, community-based research, health policy and family health.