St. Joseph's Hospital welcomes Peter Power, M.D.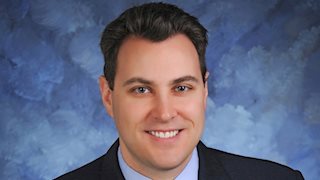 BUCKHANNON, W.VA. – St. Joseph's Hospital is pleased to welcome Peter Power, M.D., to the staff of The Physicians of St. Joseph's. Dr. Power practi
ces obstetrics and gynecology and is now accepting appointments for the beginning of July.
"We are very pleased to welcome Dr. Power to our physicians' group here at St. Joseph's Hospital," Skip Gjolberg, administrator, said. "He will be joining our team at the Center for Women's Health, providing the best in healthcare to our community so there is no need to travel elsewhere."
Power earned his Doctor of Medicine from the Creighton University School of Medicine in Omaha, Nebraska, and his Bachelor of Science degree from the University of Notre Dame in Indiana. He performed his residency and research in obstetrics and gynecology at the Charleston Area Medical Center.
Power's office will be located on the second floor of St. Joseph's Medical Office Building at 100 West Main Street. He will be providing services in obstetrics, gynecology, and infertility. Appointments can be scheduled by calling 304-473-2300.
For more information: Lisa A. Wharton, St. Joseph's Hospital Vice President of Public Relations, Marketing, and Foundation, 304-473-2138