St. Joseph's Hospital welcomes podiatrist Dr. Jennifer E. Michael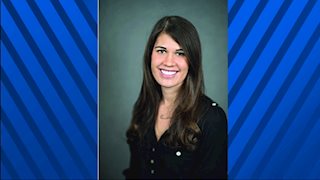 BUCKHANNON, W.Va. – St. Joseph's Hospital is pleased to welcome Jennifer E. Michael, D.P.M., to the staff of The Physicians of St. Joseph's. Dr. Michael is a podiatrist and will begin seeing patients in mid-July.
"We are very pleased to welcome Dr. Michael to our physicians' group here at St. Joseph's Hospital," Skip Gjolberg, St. Joseph's Hospital administrator, said. "She will be joining our family of physicians in providing the best in healthcare to our community."
Michael earned her Doctor of Podiatric Medicine from Kent State University. She completed her residency training at Mercy Health in Cleveland, Ohio, with a majority of her training done at Cleveland Clinic Foundation facilities. She is a member of the American College of Foot and Ankle Surgeons and the American Podiatric Medical Association.
She will be doing reconstructive foot and ankle surgery, wound care, and diabetic limb salvage. Her office will be located in the Building A-Medical Plaza located adjacent to St. Joseph's Hospital. Appointments can be scheduled by calling 304-460-7948.
For more information: Lisa Wharton, St. Joseph's Vice President of Marketing, Development, and Foundation, 304-473-2138