Tina Bland named clinical trials leader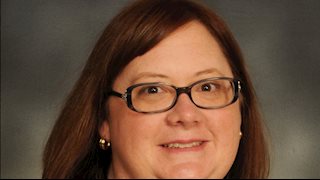 New associate director at WVU Clinical & Pharmacologic Research Center
Morgantown, W.Va. – Tina M. Bland, Ph.D., has been named associate director of clinical operations for the West Virginia University Clinical and Pharmacologic Research Center (CPRC).
"We are very pleased to welcome Dr. Bland back to WVU and to the leadership team of CPRC," said Allie Karshenas, Ph.D., associate vice president of clinical operations and institutional advancement at the WVU Health Sciences Center and clinical director of CPRC. "She brings a wealth of industry experience, research expertise and knowledge of pharmacology and industry regulation to our enterprise."
Bland has 15 years of pharmaceutical industry experience, most recently as a senior lead research scientist in pharmacokinetics and drug metabolism with Mylan Pharmaceuticals in Morgantown.
She is a graduate of Fairmont State University, where she earned dual bachelor's degrees in biology and education. She earned a Ph.D. in Pharmaceutical Sciences at WVU in 2004. She taught middle and high school science at Trinity Christian School in Morgantown before entering graduate school at WVU.
"My passion is clinical research," Bland said. "I am thrilled to be a part of CPRC's team of clinical and scientific professionals. The important work done here is what sparked my passion to pursue a career in clinical research."
The WVU CPRC conducts research studies for industry clients to compare generic to name brand medications already on the market. Research at WVU CPRC is part of a highly regulated and rigorous process that pharmaceutical companies go through to receive FDA approval.
—WVU—
For more information: Bill Case, Health Sciences Communications, 304-293-8045 or casew@wvuhealthcare.com