Town Hall to focus on heart care and research Thursday, June 15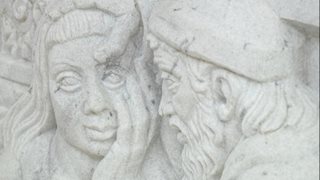 Two WVU Medicine heart specialists will be the special guests at an open forum for Health Sciences and WVU Medicine faculty, staff, and students at noon on Thursday, June 15, in the Okey Patteson Auditorium in the Health Sciences Center.
Vinay Badhwar, MD, FACS, FACC, is the executive chair of the WVU Heart and Vascular Institute. He is internationally recognized as an expert in complex mitral valve repair, atrial fibrillation surgery, minimally invasive valve surgery, and robotic surgery.
Partho Sengupta, MD, is the director of the WVU Heart and Vascular Institute Center for Cardiac Imaging and Ultrasound Research. He is board certified in internal medicine, cardiovascular medicine, and echocardiography.
They will be hosted by WVU vice president Dr. Clay Marsh and WVU Medicine CEO Albert Wright, who will quiz them about the latest developments in heart care and research on the WVU campus and across the state. Much of the session will be a Q&A with audience members.
The session will be available online for those who cannot attend in person at https://home.hsc.wvu.edu/live-feed/.