University Healthcare Foundation sponsors tennis fundraiser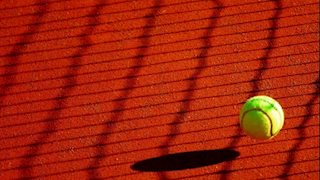 MARTINSBURG, W.Va. - The WVU Medicine University Healthcare Foundation will sponsor its 13th annual tennis classic on Saturday, September 10 at Saint James School in Saint James, Maryland.
Organized by a group of local physicians, the event was established in 2004 as a fundraiser to benefit Berkeley Medical Center. The tournament was renamed the Frank Sabado, Jr., M.D., Tennis Classic last year in memory of one of the founders and longtime chairman of the event.
Tennis Classic Co-Chairs Ernie Agbayani, M.D., and Roberto Reyna, M.D., plan to work very hard to make this year's event a success. "We are committed to make this a legacy event in memory of our colleague and friend," Dr. Agbayani stated.
Over the past 12 years, the tennis classic has raised more than $150,000 to support Berkeley Medical Center and University Healthcare. Last year's proceeds were used to fund equipment for the surgery department at Berkeley Medical Center in memory of Dr. Sabado.
The goal for this year's tennis classic has been set at $15,000, although organizers are still unsure how the money will be used. "I can assure all donors that the money will be put to good use again this year," Dr. Reyna said.
The annual Frank Sabado, Jr., M.D., Tennis Classic is a round-robin format with the highest scoring doubles awarded. Trophies are given to the top two players in the men's and women's divisions, along with the player with the most aces. In order to participate, registrants must be 18 years old by September 1, 2016.
Registration begins at 8 a.m. at the St. James School tennis courts, with play to begin at 9 a.m. The individual player entry fee is $100. Corporate sponsorships are also available at the $1,000, $500, and $250 levels. An awards ceremony with lunch, provided by Sodexo, will immediately follow the conclusion of play.
For more information on participating in the 2016 tennis classic, contact the WVU Medicine University Healthcare corporate office at 304-264-1223.
For more information: Teresa E. McCabe, University Healthcare Vice President of Marketing and Development, 304-264-1223