Back to

News
WVU Alumni in the News: New Prescription: Ohio Valley Native Dr. Patrice Harris Is First Black Woman To Lead AMA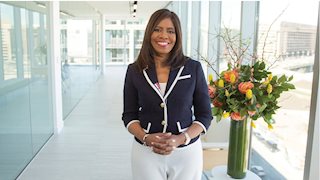 Dr. Patrice Harris took the oath in June to become the first African-American woman to serve as president of the powerful American Medical Association, the largest professional association for physicians in the United States.
Harris also brings another unique perspective to the task as someone who grew up in rural Appalachia.
"I was born and raised in Bluefield, West Virginia, in the heart of coal country," Harris said. "My father worked on the railroad. My mother taught school. So I have a unique and personal connection and understanding of the region."