WVU Health Sciences Teaching Scholars Program accepting applications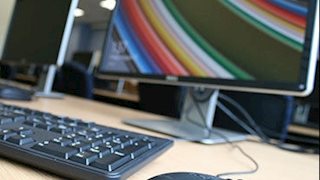 Applications are being accepted for the 2017 Teaching Scholars program which will be held on Thursdays, 8:00 to 9:00 AM, Sept. 9 through May 24 with MDTV connectivity for the Eastern and Charleston campuses.
The Teaching Scholars Program focuses on developing educational theories/technologies as well as promoting educational skills, critical thinking and innovative approaches among WVU Health Sciences Center faculty. The program is as an online course via Secure OnLine Environment (SOLE) with only one hour of face-to-face meeting time each week from September to May. Weekly attendance is important as well as completion of weekly online evaluations.
Through surveys of our scholar alumni we know that as a result of the Teaching Scholars Program faculty have:
Won teaching awards at the school, state and national level
Published in peer reviewed journals
Received grant funding for education related projects
Presented at state, national and international education conferences
Provide summative and formative feedback differently
To learn more about this program and to apply for the longitudinal Teaching Scholars Program visit our website at: http://www.hsc.wvu.edu/faculty-development/teaching-scholars-program/.