WVU Medicine announces rheumatology practice opening in Martinsburg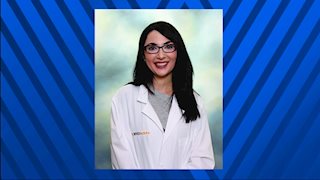 MARTINSBURG, W.Va. -- WVU Medicine University Healthcare Physicians announces the opening of WVU Medicine Rheumatology - Martinsburg and welcomes Naseem Alexa Jahdi, D.O., to the practice.
Dr. Jahdi, a board-certified rheumatologist, is a graduate of the Lake Erie College of Osteopathic Medicine in Erie, Pennsylvania. She completed fellowship training in rheumatology at Nova Southeastern University Larkin Community Hospital in South Miami, Florida.
For the past three years, Jahdi has been an attending physician for rheumatology practices in Annapolis, Maryland, and Fredericksburg, Virginia. As a UHP physician, she has joined the medical staffs at Berkeley Medical Center in Martinsburg and Jefferson Medical Center in Ranson.
Jahdi is now accepting new patients at WVU Medicine Rheumatology – Martinsburg, located in the McCormack Center, 2000 Foundation Way, Suite 3650, on the Berkeley Medical Center campus. To schedule an appointment, call 304-596-5135.
For more information: Teresa McCabe, Vice President of Marketing & Development, 304-264-1223