WVU Medicine Children's collecting items for patients at WVU Football game on Oct. 14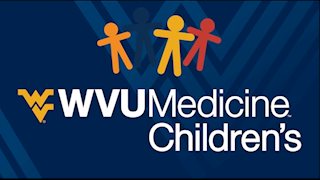 MORGANTOWN, W.Va. – Fans attending the WVU Football game against Texas Tech University on Oct. 14 at Milan Puskar Stadium, which is presented by WVU Medicine Children's, are asked to bring an item to donate to patients treated by the hospital.
A collection station will be set up in the grassy area outside the North Gate of the stadium for the following new, unused items:
Small comfort blankets
Sippy cups
Pajamas in all sizes
Girls and boys underwear in all sizes
Inside the stadium, there will be multiple recognitions and activities for WVU Medicine Children's. Prior to the start of the game, several patients and their families will tour the stadium and get to be on the field while the players warm up.
At the start of the game, J. Philip Saul, M.D., executive vice president of WVU Medicine Children's, and Jeff Hostetler, former WVU quarterback and long-time supporter of WVU Medicine Children's, will accept a game ball from WVU Athletic Director Shane Lyons.
Adyson Stalder, one of WVU Medicine Children's miracle patients from Sardis, Ohio, will serve as an honorary captain and will be at midfield for the coin toss. During the game, other patients and staff will be recognized on field, and even more patients will be featured in a video leading a cheer of "Let's Go, Mountaineers."
Kickoff is scheduled for noon. The game will air on ESPNU.
For more information: Angela Jones-Knopf, Manager of Media Relations, 304-285-7259