WVU Medicine helping MTEC fill crucial position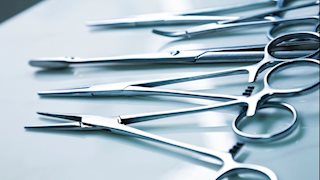 MORGANTOWN, W.Va. – WVU Medicine is partnering with the Monongalia County Technical Education Center (MTEC) to recruit for its surgical technician instructor position.
According to U.S. News & World Report, which includes the position on its list of Best in Healthcare Support Jobs, a surgical technician, also called a surgical technologist, goes to work before the surgeon scrubs in. They "sterilize the operating room and set tools out on the tables for procedures. Before the operation, surgical technologists may also position the patient on the table, cover him or her with drapes, and prepare medications and sterile solutions.
"These healthcare workers may find themselves handing over the scalpel for incisions or moving tissue out of the surgeon's vision with retractors. They are also tasked with keeping the room sterile and counting tools. In the assisting role, surgical technologists are the surgeon's right hand during operations, directly attending to the surgeon's needs and perhaps suctioning incisions or suturing wounds. After procedures, surgical technologists may transfer the patient to the recovery room and restock the operating room."
The instructor position is important to WVU Medicine as it relies on MTEC to train surgical technicians, which creates a pool of trained applicants who typically fill numerous positions in the enterprise's surgical services operations.
"This role is critical to MTEC and the continued success of its program," Leeann Cerimele, WVU Medicine chief human resources officer, said. "We fully support MTEC's students and educators."
To be eligible for the position, applicants must have obtained an associate's degree or higher, have valid certification as a certified surgical technician or certified surgical assistant from the National Board of Surgical Technology and Surgical Assisting, have a minimum of five years of experience, and be willing to obtain career and technical education teacher certification. Interested applicants can view the job posting at http://wvde.state.wv.us/jobs/index.html?job_id=86315.
For more information: Angela Jones-Knopf, Manager of Media Relations, 304-293-7087