Back to

News
WVU Medicine's Allied Health Solutions Specialty Pharmacy earns ACHC accreditation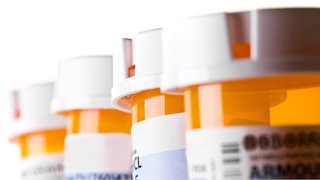 MORGANTOWN, W.Va. – The WVU Medicine Allied Health Solutions Specialty Pharmacy has earned accreditation from the Accreditation Commission for Health Care (ACHC).
Specialty pharmacies dispense medications to outpatients, physician's offices, or clinics specializing in certain disease states. Specialty medications target a specific population with chronic and sometimes life-threatening diseases. Specialty pharmacies enable access to medications and disease-specific clinical monitoring for serious health conditions requiring complex medication therapies. Cancer, cystic fibrosis, multiple sclerosis, and rheumatoid arthritis are some examples of the disease states that are managed by the specialty pharmacy team.
Only 695 specialty pharmacies in the nation hold ACHC accreditation, and Allied Health Solutions is one of four specialty pharmacies in the state to hold the accreditation. Allied Health Solutions is one of three specialty pharmacies in the state to hold both URAC and ACHC accreditation, making it one of 20 health system specialty pharmacies in the nation to hold both accreditations.
"The standards of this accreditation necessitate our specialty pharmacy to have the appropriate infrastructure in place in order for us to provide great care to this patient population," Louis Sokos, Allied Health Solutions director, said. "Because we hold this accreditation, we are able to access limited distribution medications in order to treat our patients with complicated disease states who may otherwise have to receive these medications from a national chain pharmacy that is not integrated with our healthcare team at WVU Medicine. Allied Health Solutions integration within the WVU Medicine team is what makes our specialty pharmacy unique because the doctor, the pharmacist, the nurse, and the patients are all on the same page regarding the care they are receiving."
According to the ACHC, this accreditation demonstrates the pharmacy's commitment to providing the highest-quality service through compliance with national regulations and industry best practices.
Accreditation Commission for Health Care is a nonprofit accreditation organization that has stood as a symbol of quality and excellence since 1986. ACHC has CMS Deeming Authority for Home Health, Hospice, and DMEPOS and a quality management system that is ISO 9001:2015 certified.