WVU Medicine welcomes orthopaedic surgeon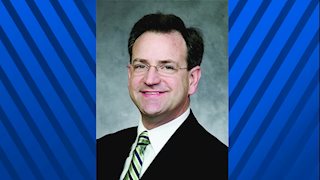 MARTINSBURG, W.Va. – Dwight D. Kemp, D.O., has recently joined the medical staff at WVU Medicine Berkeley Medical Center and the physician staff at the Center for Orthopedic Excellence in Martinsburg.
Dr. Kemp, a board-certified orthopaedic surgeon, is a graduate of the Philadelphia College of Osteopathic Medicine. He completed his residency in orthopedic surgery at Genesys Regional Medical Center in Grand Blanc, Michigan, and a partial fellowship in Adult Reconstruction at Thomas Jefferson University, Rothman Institute, in Philadelphia, Pennsylvania.
Prior to joining the Center for Orthopedic Excellence, Kemp practiced in Virginia for 18 years with Bone & Joint Specialists of Winchester and at Page Memorial Hospital in Luray. He specializes in a wide variety of orthopaedic surgery procedures.
"Over the last 23 years, I have added arthroscopic procedures, such as shoulder rotator cuff and labrum repairs, anterior and conventional total hip replacements, revision knee and hip replacement techniques, and reverse and anatomic total shoulder replacements," Kemp said.
He also focuses on sports medicine, trauma, hand surgery, and some pediatric orthopaedics.
Kemp joins Joe Cincinnati, D.O., Troy Foster, D.O., Tom Knutson, D.O., and John Bushman, D.O., at the Center for Orthopedic Excellence located at 1008 Tavern Road, Suite 102, in Martinsburg. He is now accepting new patients. To schedule an appointment, call 304-263-5129.
For more information: Teresa E. McCabe, WVU Medicine Eastern Panhandle Vice President of Marketing and Development, 3