WVU's food bank to open second location, The Rack II@HSC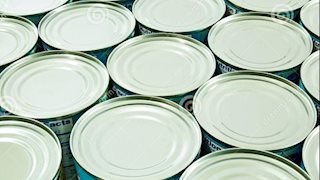 West Virginia University Health Sciences will soon open "The Rack II@HSC," WVU Health Sciences' Campus Food Bank, to assist with campus-wide efforts to address the growing population of homeless and/or hungry employees/students.
The Rack II@HSC will officially open on Tuesday, Oct. 25 in Room 308 on the Ground Floor of Health Sciences (adjacent to the Market restaurant area). The pantry will be open Tuesdays (10 a.m. to 1 p.m.), Wednesdays (3-5 p.m.) and Thursdays (11 a.m. to 2 p.m.).
Health Sciences employees and students may visit The Rack II during those times and take what they need. Students/employees will be required to complete a one-time form (used for data purposes only) upon their first visit to the Rack II.
Donations of non-perishable food items and paper products for The Rack II will be accepted beginning Monday, Oct. 10. Collection barrels will be located near the elevators throughout Health Sciences to drop off items.
Additionally, those wishing to make a monetary donation may do so by sending a check made payable to the WVU Foundation (please note account 2W522 – WVU/HSC Student Food Pantry) and mail to WVUF, PO Box 1950, Morgantown, WV 26057-1650. Donations may also be made online through the WVU Foundation (in designation area, choose "other" and then note the account number and WVU/HSC Student Food Pantry).
Additional information can be obtained by visiting The Rack's Facebook page, The Rack: WVU Campus Food Bank or Twitter feed, @WVU_TheRack.
If you have questions or special requests, please contact The Rack II at 304-581-1689. Those interested in volunteering at The Rack II should contact Babette Taylor at 304-293-2323.
For more information: Contact: Tara Curtis, WVU School of Nursing, 304-581-1772