WVU School of Medicine student named Pisacano Scholar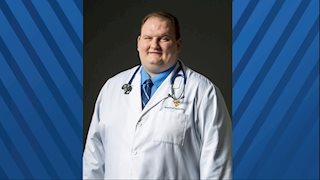 Darrin Nichols, a fourth-year West Virginia University (WVU) School of Medicine student, has been named a 2016 Pisacano Scholar by the American Board of Family Medicine. It is a prestigious award given annually to only five medical students across the country.
The Pisacano Foundation works to develop future leaders in family medicine through career development and scholarship funding. This includes evidence-based medicine, journal writing and the peer-review process and teaching skills for family medicine.
Nichols began his clinical rotations at WVU's Eastern Division, but is now at the WVU Charleston Division as a Family Medicine Rural Scholar. It is a designation given to students dedicated to becoming family physicians and provides acceptance into the Charleston Area Medical Center Family Medicine residency program. Nichols graduated summa cum laude from WVU with a Bachelor of Arts in Biology.
"We need leaders in family medicine, all the way from the local rural clinic up to the state representation level," Nichols said. "I hope to work with physicians around the state and the country on projects that allow family physicians and residents to provide more services to their patients, and ultimately take charge of managing their healthcare."
After completing his residency, Nichols hopes to return to his hometown in Wood County, West Virginia to practice family medicine.