WVU School of Nursing teams with community to offer free diabetes education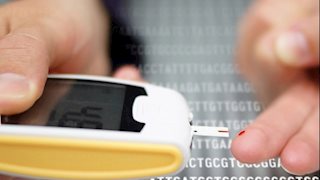 Diabetes is a chronic illness that affects nearly 185,000 West Virginians. The WVU School of Nursing is teaming with local community groups to provide free screenings, education and prevention tips for residents in the greater Morgantown area.
The School of Nursing will join the Monongalia County Health Department and the Pierpont Church of the Nazarene's health ministry team to host a free diabetes education session on Monday, Jan. 16, 2017, at 6 p.m. at the Pierpont Church of the Nazarene (located off of South Pierpont Road).
The session will feature guest speakers from area healthcare organizations, free diabetes screenings, diabetic-friendly food samples, recipes and door prizes.
"Education is so important in preventing and treating diabetes. People often don't realize the simple things you can do to improve your overall health. We're looking forward to joining with our community partners to host this event," said Kendra Barker, DNP, APRN, FNP-BC, a nationally certified diabetes educator and member of the School of Nursing faculty.
Dr. Barker also leads the new diabetes clinic at the Monongalia County Health Department where she provides counseling, education and diabetes management resources to those who need it.
The event is free and open to the public.
For news and information on the WVU School of Nursing, follow us on Twitter @WVUSoN, like us on Facebook or visit nursing.hsc.wvu.edu.
For more information: Tara Curtis, WVU School of Nursing, 304-581-1772
tec